FlexGrid is a for profit social enterprise addressing the Social Development Goal of bringing clean affordable energy to all by 2030.
FlexGrid proposes a radically different architecture of a mini-grid, made possible by the use of artificial (swarm) intelligence and resulting in a substantial lower upfront investment per connected user.
We are convinced our innovative approach can be a breakthrough in the fight against energy poverty.
"The fiercest serpent may be overcome by a swarm of ants"
FlexGrid is based on the award-winning Swarm Intelligence developed by PowerBlox. A FlexGrid is self-learning and self-configuring. Power production, storage and 230 V AC distribution are intelligently and autonomously regulated in a fully decentralised architecture.
In contrast to the master-slave architecture of conventional mini-grid systems, a FlexGrid uses a fully decentralised architecture, based on Swarm Intelligence. Each PowerUnit is a member of the swarm and uses its intelligence and power to strengthen and to stabilise the overall grid.
FlexGrids can grow to an unlimited size. The larger the network grows, the more stable it becomes. And every consumer in the grid can access the full power of all units combined.
Initial tests
First meeting with "Chef de Village"
Impact
"Most of those living without access reside in rural areas. Therefore, without a sustainable and rapid scaleable off-grid solution, universal electricity access will not be timely achieved"
The innovative approach taken by FlexGrid offers an unprecedented high impact opportunity for social and sustainable investors to accelerate universal energy access in Sub Saharan Africa. We are targeting low-income households (BoP) and enable small businesses in off-grid areas.
In September 2015, the 194 countries of the UN General Assembly adopted a set of 17 Sustainable Development Goals (SDG's) to be achieved by 2030.
FlexGrid directly contributes towards SDG 7 (access to affordable and clean energy) and indirectly to several other SDG's as electricity access is vital for the achievement of many of the other sustainable development challenges, notably: health, education, food security, gender equality, poverty reduction and climate change.
Most of those living without access reside in rural areas. Therefore, off-grid solutions are vital for achieving universal electricity access.
serving the base of pyramid
FlexGrid serves the base of pyramid: no non-usage fees, no subscriptions, no minimum consumption obligations, as those would unfairly over-allocate costs to low-use customers. FlexGrid only charges a price per Wh consumed.
Tiered price model aligned with customers' willingness to pay: FlexGrid provides energy services at a price point that is less than consumers current spending on kerosene, candles, batteries and other low-quality energy services.
Home lightning (2 lamps, 5 hours a day) costs less than 3 EUR / month in the most expensive price tier.
100% heathy/clean energy
When kerosene burns it emits a thick black smoke which is bad for the environment and for people's health. FlexGrid replaces unhealthy, poisonous kerosene lamps by clean energy, at no extra cost for the people.
local employment & training
FlexGrid is hiring a local workforce for the construction and operations in the villages as well as at management level.
FlexGrid creates thousands of jobs by training and subcontracting local electricians.
stimulating entrepreneurship
FlexGrid enables small businesses to start up or extend their activities: small bakeries, farming, fruit & vegetable drying, sewing companies, small shops selling cold drinks, welding shops…
Gender Equality
Energy access is increasingly being recognised as a vital factor for gender equality and women's empowerment.
Without access to energy, women and girls spend much of their time completing domestic tasks which often limit their available time to pursue education, formal employment or to start a business.
"FlexGrid delivers more impact, faster and at a lower cost- and risk-level than any other existing alternative"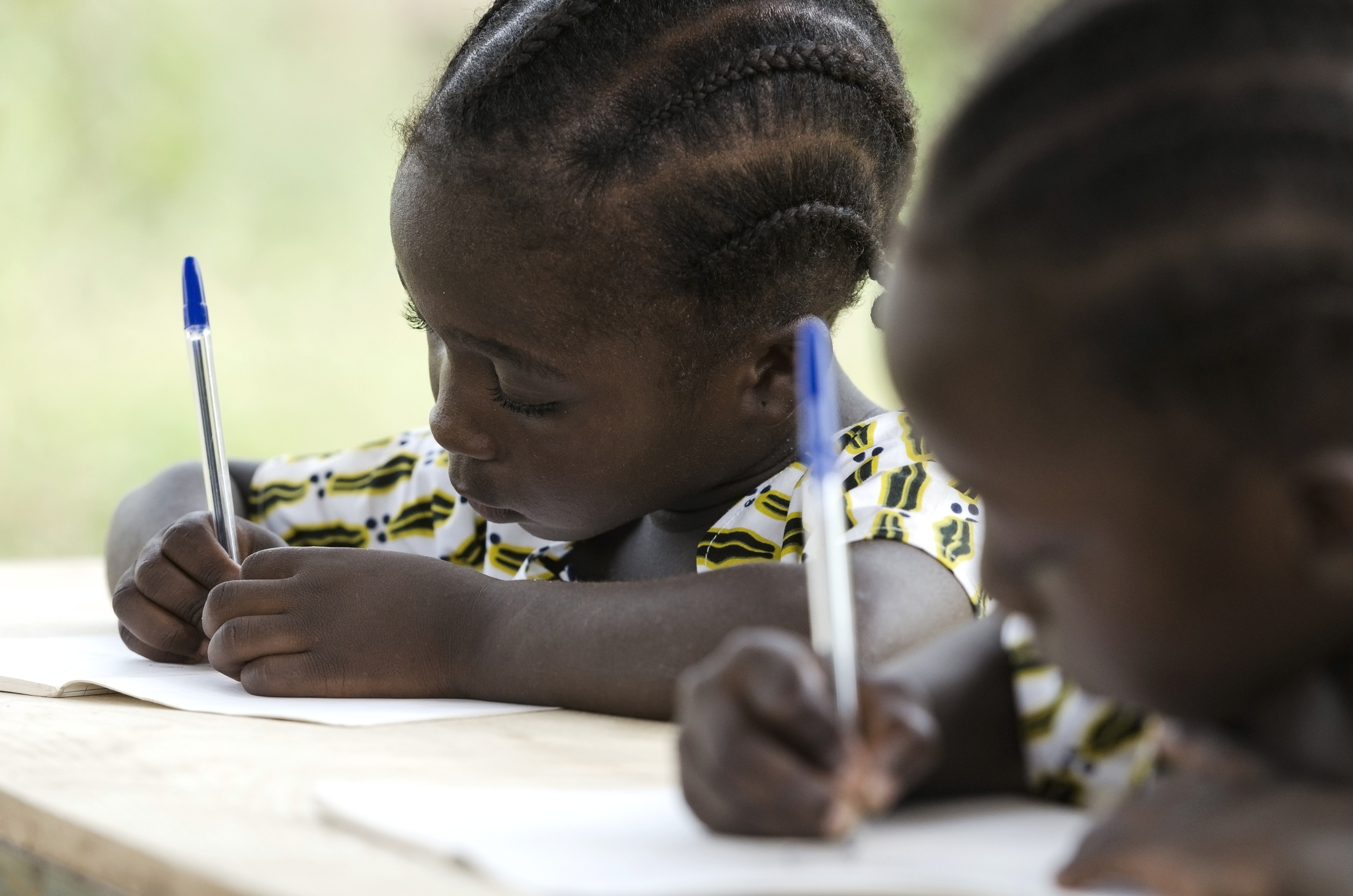 Comparison with conventional Mini-grid
The flexibility to align the generation, power and storage capacity of a FlexGrid with the actual demand, rather than relying on a forecast, not only removes one of the biggest risks mini-grid developers are facing; it also lowers the upfront investment per connected household substantially (1/4 to 1/3 of initial investment in a conventional set-up), making the service affordable for low-income consumers.
This way, rural electrification across Sub-Sahara Africa can become a profitable business able to attract private investors and no longer dependent on donations or so called anchor clients.
FlexGrid- fully decentralised
- investment aligned with actual demand
- Plug and Power
- grows with demand to an unlimited scale
- profitable
- failure-safe
Conventional centralised architecture
- high upfront investment & huge demand risk
- complex & time-consuming engineering
- limited possibilities for expansion
- dependent on donations and "anchor" clients
- failure of a critical component brings down the entire grid (often for weeks)
"FlexGrid combines the simplicity of a solar home system with the power of a mini-grid and mitigates the demand-risk by an unmatched level of modularity"
FlexGrid is powered by people ....
PowerBlox produces Swarm Intelligence solutions. The Swarm technology of Power-blox is at the core of every FlexGrid.
ElectriFI is an investment facility initiated by FMO, the Dutch Development Bank, and funded by the European Commission.
Vlerick Business School is a triple-accredited, international business school at the heart of Europe – ranked number one in the Benelux for executive education.
AMADER is the Malian government agency responsible for the development of household energy and rural electrification.
You can help us fight against energy poverty.
If you are an impact investor, we are currently raising money for providing 500 villages with electricity in Mali and are working on investment plans for other African countries.
Would you like to volunteer ? Willing to spend a couple of weeks in Africa ? Register your interest today !!
Impact investors
Find out more about our unprecedented high-impact investment proposals ...
 
Volunteer opportunities
Willing to volunteer ? Let us know how your skills could help us reach more impact, faster, better !
Stay informed
Leave us your coordinates, we will not spam you ... we'll send about three newsletters per year to keep you updated.